We're a Writing consultancy that makes writing books easy.
You don't need to spend hundreds of hours writing by yourself or blow tens of thousands on a ghostwriter to become a published author in your field.

Trivium Writing has developed a unique methodology called The Architecture of Writing which allows us to help you put together a compelling book quickly and be ready to publish within 90 days.
Léandre Larouche, Trivium Writing's founder, studied English literature and professional writing at Montreal's Concordia University, where he also worked at the writing centre and met Aris Kalamaras.
At the writing centre, Léandre realized he could only become a compelling writer and a successful writing teacher if he went beyond the curriculum. He began studying the great writers and philosophers of the past and experimented with new ways of writing and teaching. One student who struggled with her struggled with her writing, Nadia, pushed him to create writing frameworks that become the foundations of The Architecture of Writing.
A few years later, upon coming back to Canada from a Fulbright fellowship during the COVID-19 pandemic, Léandre founded Trivium Writing in his parents' basement. His goal was to create a movement that encourages wise thinkers to make their ideas shine through book writing and publishing. As long as Trivium Writing exists, the thinkers of the world have an option to become published authors in their field without the hassle.
Trivium Writing is dedicated to ideas, good writing, and compelling communication! We want to help you stand at the edge of knowledge!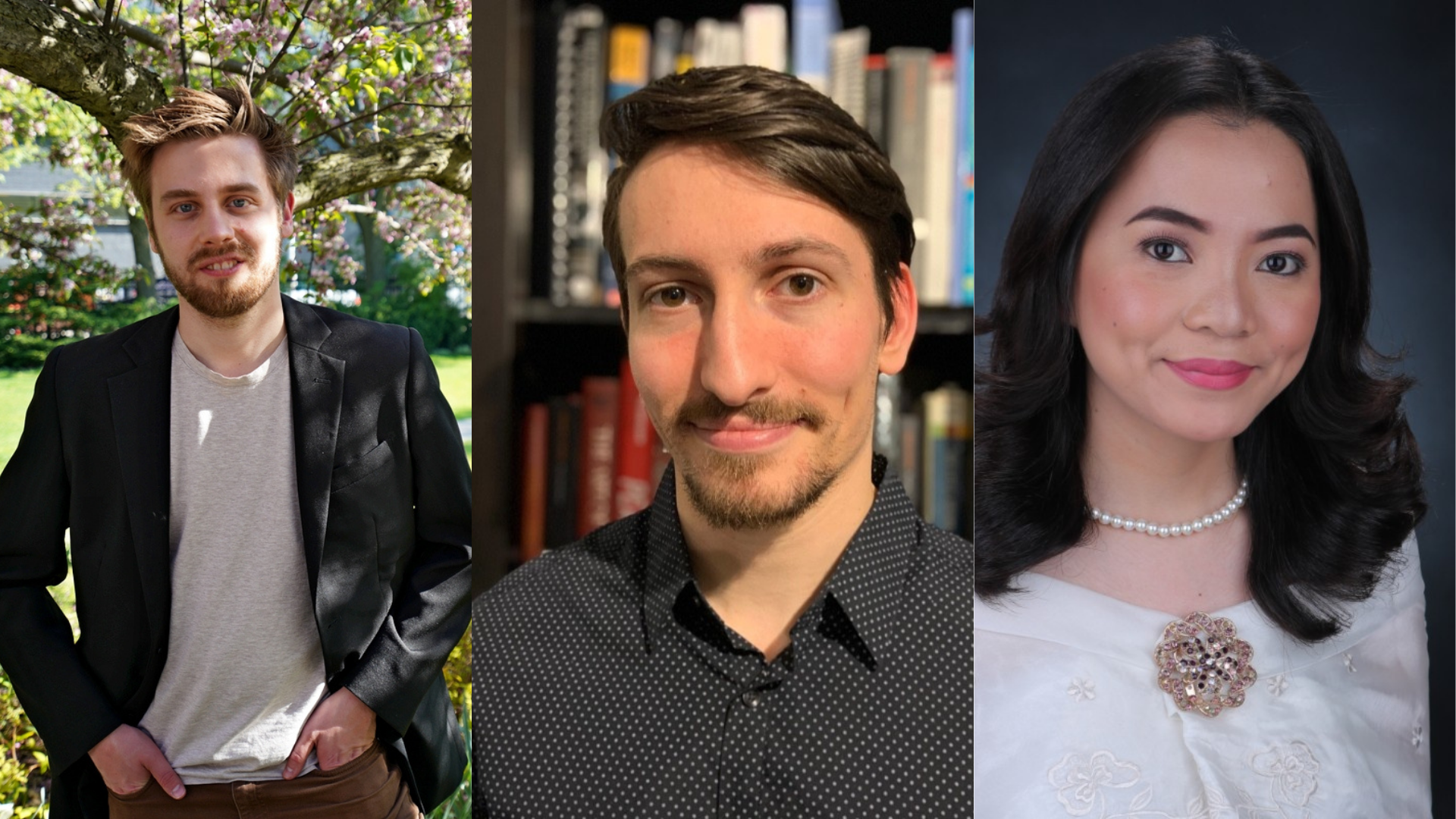 Our Team
From left to right:
Léandre Larouche, CEO and Writing Partner
Aris Kalamaras, Writing Specialist
Almira Florendo, Administrative Assistant
What we stand for:
Curiosity - nothing happens unless we get curious and want to learn
Courage - we get the best outcomes by stepping out of our comfort zone and challenging people to do the same.
Excellence - we do nothing halfway; we always set bigger goals.
Integrity - we do what we say we will. We keep our word.
Transparency - we tell the truth at all times, even when the truth is unpleasant.
What we stand against:
Complacency - complacency is where dreams die and where potential is wasted. We detest complacency and fight it in every way we can.
Arrogance - the arrogant person has no advantage over the ignorant one. We do not content ourselves with what we already know.
Status Quo - the culture we live in will always be backward and slow to adapt relative to the individual's ability to innovate. We take it on ourselves to make the culture move forward.
Shallowness - We can't afford to not get to the bottom of things. We always investigate as much as is necessary to get to the truth.
Dishonesty - life is too short to fool ourselves and to high truth because it might hurt our feelings. We tell the truth, always