THE ARCHITECTURE OF WRITING
The Simplest, Easiest Writing Course You Will Ever Take
This short course teaches very simply all the writing fundamentals to write a wildly compelling book—or to write anything at all!
Audience Analysis
Message Structure
Effective Text Construction
Universal Storytelling
Packaging Ideas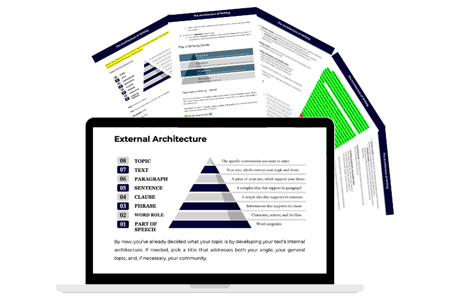 Join 130+ writing architects on their journey!
THE ARCHITECTURE OF GRAMMAR
A Grammar Course That'll Actually Make Sense To You
This short course teaches you everything you need to know about grammar in the simplest way possible and in a sequential way.
Sentence Structure
Punctuation
Style and Voice
Word choice
Writing Tone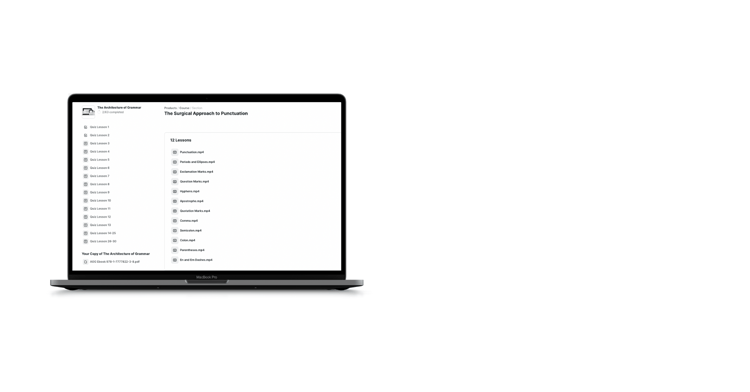 Used by more than 2,000 learners!