Write a Book That Matters
The Definitive Book on How to Write a Nonfiction Book from Scratch
Have you always wanted to write a nonfiction book but don't know how to do it, where to start, and if your idea is good? Write a Book That Matters teaches Trivium Writing's proprietary frameworks to get clear on your book idea and get you started.
In this book, you will:
Figure out the book you should be writing
Get clear on your target audience
Make your message stand out
Eliminate distractions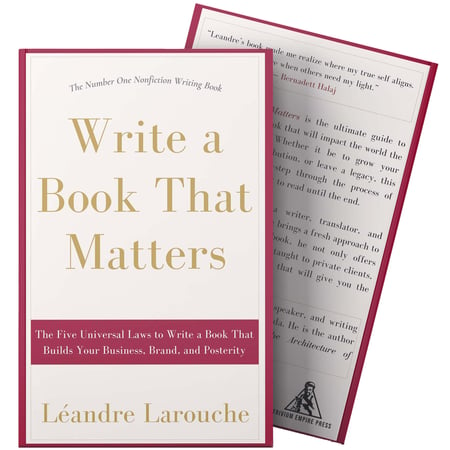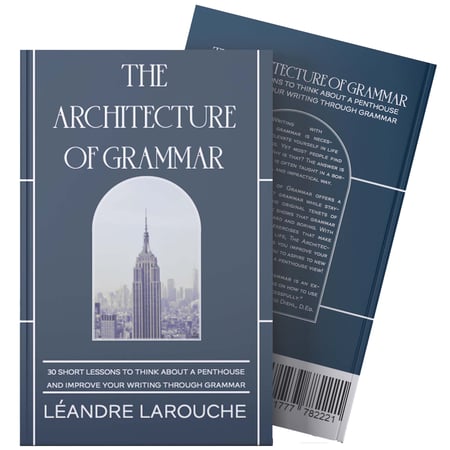 The Architecture of Grammar
The Best Book to Improve Your Writing with Grammar in a Practical Way
Would you like to be so eloquent in your writing that people can't help but see you as a great writer? Regardless of your profession, being a good writer opens doors and bring you exciting opportunities. This book teaches you grammar in a fun, engaging way to make you more successful.
In this book, you will:
See grammar from an entirely different perspective
Understand how to use grammar to be eloquent
Have fun learning about your life as you learn
Learn how to write for different audiences