Don't read this book unless you're ready to rise as a thought leader...
Write a Book That Matters will rewire your brain to help you find and refine your book idea, develop it into an organized structure, and give you the motivation to write it.
By the end of this book, you will know:
The biggest mistake people make when trying to write a book.
The exact framework to find your audience and your topic.
The secret questions that give you extreme clarity on your topic.
The perfect way to outline your book to avoid confusion.
You'll even get exercises that literally write your book!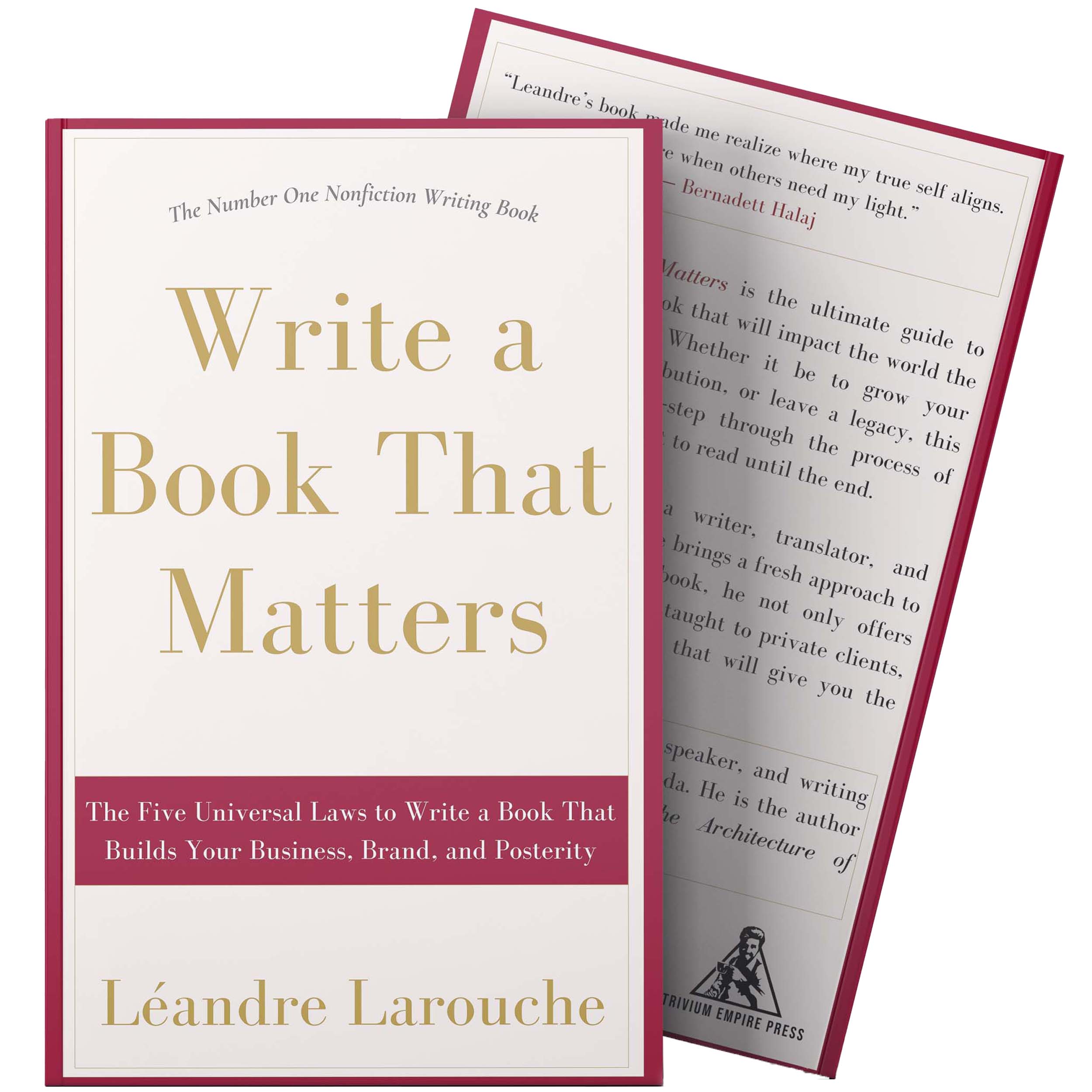 "Léandre's book made me realize where my true self aligns. I shine more when others need my light."
—Bernadett Halaj, UK